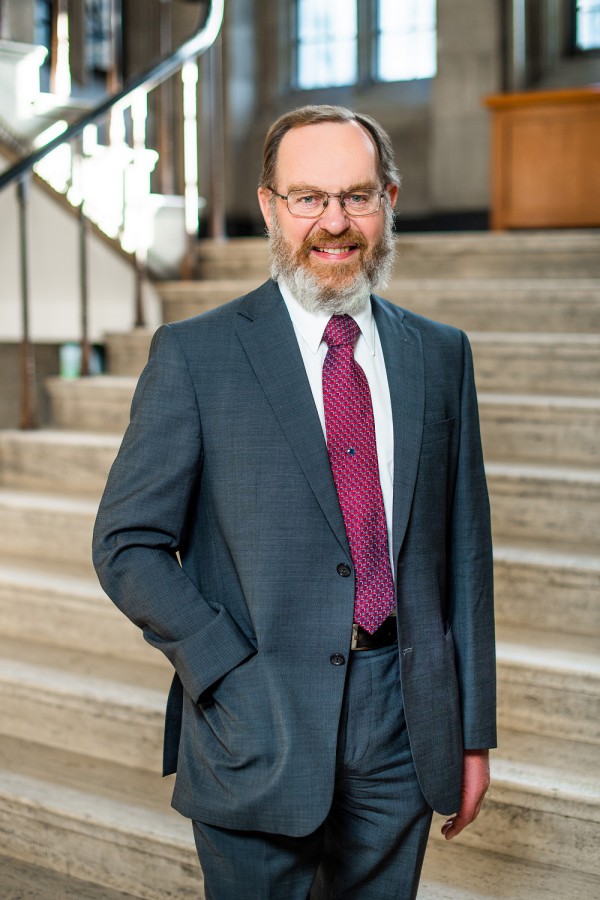 Interim Principal
BA (Hons) Mount Allison University
MDiv Atlantic School of Theology
PhD Southern Methodist University
Contact
E-mail: john.young@utoronto.ca
T: 416 585 4541
John H. Young is the Interim Principal of Emmanuel College. Ordained by the Maritime Conference of The United Church of Canada in 1978, he served in congregational ministry in Nova Scotia and in eastern Ontario prior to moving to Queen's Theological College (now the School of Religion), Queen's University. At Queen's, he taught for twenty-five years in the areas of Practical Studies, History of Christianity, and World Religions. During his time at Queen's, he also served as Director of the Rural Ministry Programme (1998-2008) and as the Chair of Theological Studies (2011-2015). From 2016-2021 he was the Executive Minister, Theological Leadership in the United Church's General Council Office.
John's research and writing interests lie in the history of The United Church of Canada, and in several of the Practical Studies areas in which he taught, particularly homiletics, rural ministry, and United Church polity.
John is proud of his New Brunswick roots. He currently lives in Moira, Ontario, in an early 19th century limestone house that he and his spouse Caroline are gradually restoring. John enjoys reading (mysteries, novels, and history), gardening, regularly baking a traditional rural Maritime bread (oatmeal brown bread), and walking with their two dogs.
Selected Publications
Book
Preaching the Big Questions: Doctrine Isn't Dusty. Co-authored with Catherine Faith MacLean. Toronto: United Church Publishing House, 2015.
Book Chapters
"ʻOn Sparing the Rod and Spoiling the Child': Preaching on Call to Action 6 and the Repeal of Section 43 of the Criminal Code." In Decolonizing Discipline: Children, Corporal Punishment, Christian Theologies, and Reconciliation, edited by Joan Durrant and Valerie Michaelson, 209-215. Winnipeg: University of Manitoba Press, 2020.
"Introduction." In The Theology of The United Church of Canada, edited by Michael Bourgeois, Robert C. Fennell, and Don Schweitzer, 1-20. Waterloo: Wilfrid Laurier University Press, 2019.
"A Golden Age: The United Church of Canada, 1946-1960." In The United Church of Canada: A History, edited by Don Schweitzer, 77-95. Waterloo: Wilfrid Laurier University Press, 2012.
"Reaction to Vatican II in The United Church of Canada." In Vatican II: Expériences canadiennes/Canadian Experiences, edited by Michael Attridge, Catherine E. Clifford, and Gilles Routhier, 106-123. Ottawa: University of Ottawa Press, 2011.
Articles
Review of The Norton Anthology of World Religions: Christianity, edited by Lawrence S. Cunningham. Religious Studies Review, Vol. 43, No. 1 (March 2017): 11-14.
"Liberal Evangelicalism and the Formation of the United Church: A Usable Legacy for our Future?" Touchstone 33, No. 2 (June, 2015): 13-23.
"A United Church Presence in the Antigonish Movement: J.W.A. Nicholson and J.D.N. MacDonald." In Historical Papers 2011, 181-187. Canadian Society of Church History, 2012.
"Evangelism in The United Church of Canada: Charles Templeton to Emerging Spirit." Touchstone 27, No. 1 (January 2009): 26-35.
"John Webster Grant and His Place in The United Church of Canada." In Historical Papers 2007, 174-180. Canadian Society of Church History, 2008.
"Sacred Cow or White Elephant? The Doctrine Section of the Basis of Union." Touchstone 16, No. 2 (May, 1998): 29-46.