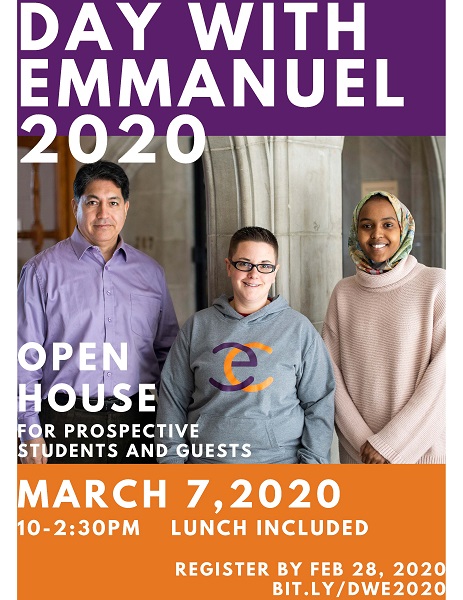 Day With Emmanuel
An event for future students & guests
Saturday, March 7, 2020
10:00 am to 2:30 pm
Emmanuel College, 75 Queens Park Crescent, Toronto
This open house event offers prospective students a chance to experience a day in the life of Emmanuel College.
Learn about our Basic Degree programs offered: Master of Divinity, Master of Sacred Music, Master of Theological Studies, and Master of Pastoral Studies which is offered through a Christian, Muslim or Buddhist Faith Focus with an optional Certificate in Spiritual Care & Psychotherapy
Post-Baccalaureate, Conjoint Certificate programs include: Certificate in Theological Studies, Certificate in Theology and Interreligious Engagement
Participants will attend a mini lecture, community lunch, prayer & meditation, learn about programs and financial aid, take a tour, and meet current students, staff and faculty. Advanced registration for this free event is required by February 28, 2020
Register
Visit Emmanuel College Campus
We encourage you to experience Emmanuel College firsthand by visiting our campus in Toronto. You can come to campus for an individual visit or for one of our group events for prospective students!
Helpful Links: