New Emmanuel Students Shift Life Plans to Answer the Call to Serve
By Joe Howell
The reasons people have for enrolling at Emmanuel College are as diverse as the students themselves, but one common theme unites them all: a desire to make a profound impact on the world after graduation. No matter where they are in their careers or lives, they're ready to answer the call to spiritual leadership—and seeking a transformative educational experience to develop both personally and academically.

"This year, we are delighted to report an increase in our incoming class enrollment, especially in the Master of Divinity (MDiv) program, where the number of incoming students has more than tripled compared to last year," says Andrew Aitchison, admissions counsellor and recruitment coordinator. For Aitchison, a highlight of his role at Emmanuel College is having "the opportunity to meet individually with the remarkable people who are drawn to this place at different stages of their spiritual journeys."

Meet six of the fascinating students who started at Emmanuel this fall, and hear firsthand about the unique paths that brought them here.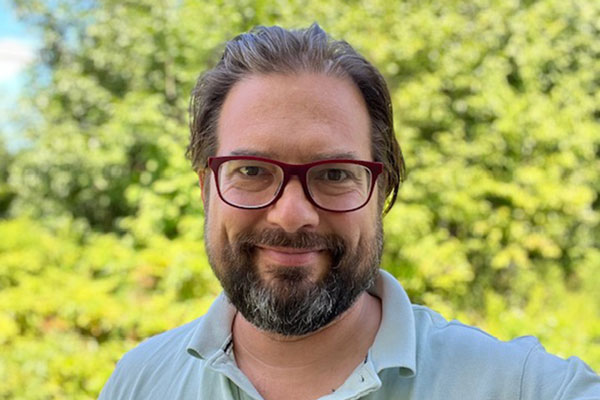 Stephen Morris

"I've been a chaplain in the Canadian Armed Forces since 2009, and the military is sending me back to school to focus on mental health chaplaincy. I'll be studying mindfulness in conjunction with trauma studies in Emmanuel's Master of Pastoral Studies program. After graduation, I'll be posted to a Canadian Forces health centre, where I will be a clinical chaplain. I plan on opening up a private psychotherapy practice after I retire from the Canadian Forces."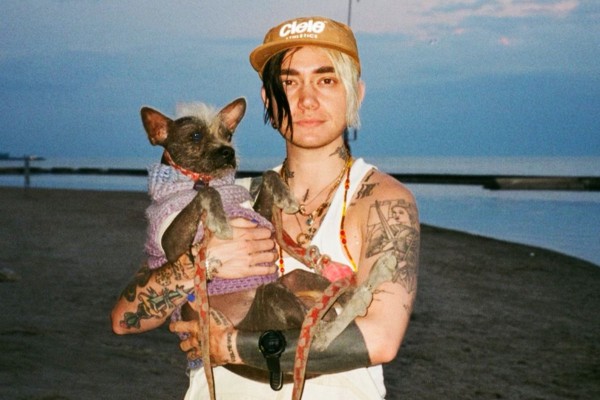 Juno Zavitz
"I'm a transmasculine person (they/them) and a practitioner of Lucumí, a diasporic religious tradition of African origin developed in Cuba. This September, I started a Master of Divinity (MDiv) program at Emmanuel. Over the past seven years I've held frontline, coordination, education and management roles within social services, and most recently have been the coordinator of a grief and death care program I founded in 2020 within the harm reduction sector.

"Spirituality has been a core component of my life since I was a teenager, and is also a key part of my wellness in addiction recovery. I'm due to be initiated into the Lucumí priesthood in the next few years, and wanted to also formally study spiritual leadership within an academic setting to complement that journey. After graduation is pretty open-ended at this point! Prison justice work is close to my heart, and I can see myself pursuing chaplaincy either there or within hospice care. I also have a dream of working with nonprofits to enhance spiritual care offered in addictions and mental health programming."
Nabiha Madda
"I am a mental health nurse, and an incoming Master of Pastoral Studies (MPS) student with a focus on spiritual care and psychotherapy. Prior to starting the MPS program, I worked as an emergency mental health crisis nurse and a mental health community nurse. Since completing my Bachelor of Science in Nursing (BScN), I have developed an interest in research focused on South Asian and Muslim mental health. As someone serving on the frontlines, I quickly became acutely aware of the lack of spiritual care support being provided. I recognized the power and potential of incorporating spiritual care into my practice to foster better outcomes for clients and their communities.

"After graduation, I anticipate continuing to work in the mental health field by offering psychotherapy to clients who identify as minority populations, and providing chaplaincy services to women who are underserved in correctional facilities. I also aim to merge my nursing background with my studies to become a psychiatric-mental health nurse practitioner."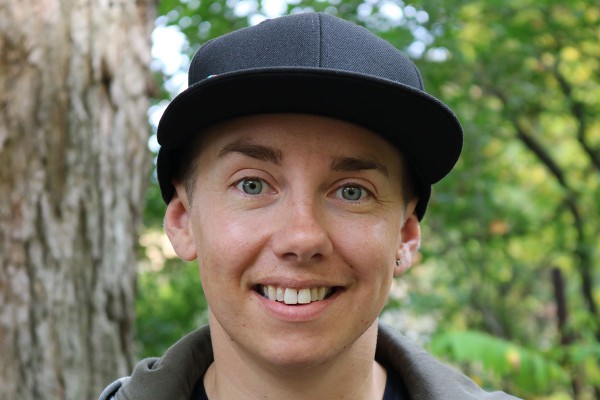 Mac MacDonald
"My pronouns are he/they, and this fall I begin studying for a Master of Divinity as a United Church of Canada (UCCan) candidate for ministry. I was a registered nurse who worked primarily in remote Indigenous communities in northern Ontario, before going on to complete a Master of Nursing at the University of Toronto. Most recently, I've been hired as an administrator at Roncesvalles United Church in Toronto.

"My pursuit of spiritual leadership has been inspired by a collection of events that have taken place over these past four years that have all worked to completely dismantle who I thought I was and how I identified. I acquired a permanent disability that forced me to leave nursing and find ways to live with chronic pain. I got sober and started the recovery journey. When I found Roncesvalles United Church, Rev. Anne Hines showed me the possibilities of spirituality and what it means to live a spiritual life. Finally, I realized that without even trying I was engaging with and actively doing spiritual leadership, and I wanted to do for other folks what Anne had done for me. I don't know what comes next, but I'm excited to find out!"
Marie McDunnough
"I completed my undergraduate degree at the University of Toronto just this summer! I'm now starting in the MPS program in the Spiritual Care Stream, Buddhist Focus, with hopes of enrolling in the Certificate in Spiritual Care & Psychotherapy. Prior to attending Emmanuel, I had a fulfilling career for over 10 years as a professional theatre artist, working as a singer, actor and dancer across North America and Europe under the name Marie Mahabal.

"I was inspired to pursue spiritual leadership when I went back to school during COVID and began taking courses in the Buddhism, Psychology and Mental Health program at U of T. I was fascinated learning about the intersection between Buddhism and mental health practices through mindfulness and beyond. I've always had a deep spiritual connection to Eastern spiritual traditions, rooted in both Yogic and Buddhist teachings. Also, my relationship with my own therapist greatly inspired me to pursue a second career as a psychotherapist. After graduation, I hope to have my own private psychotherapy practice where I can combine Eastern spiritual practices with Western psychotherapy—while also continuing my artistic pursuits whenever possible!"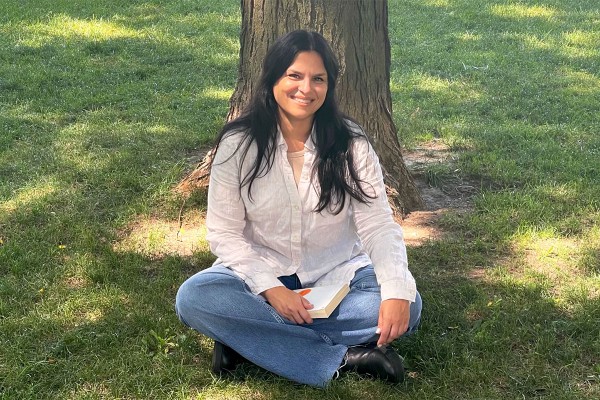 Emma Medeiros
"I am a mature student entering Emmanuel College's Master of Pastoral Studies degree, working toward a Certificate in Spiritual Care & Psychotherapy, Buddhist focus. Prior to attending Emmanuel, I worked as a mortgage agent for about 10 years. During the pandemic, I decided to take a full year off to finish my undergraduate degree at the University of Toronto in Buddhism, Psychology and Mental Health. I knew then that I wanted to continue furthering my studies, and Emmanuel College was a perfect fit!

"My interest in spiritual leadership came from having experienced it firsthand. I work with a therapist who embodies spiritual and Buddhist practices. My personal journey towards healing began when my mother was diagnosed with cancer. I was faced with deep-rooted family trauma to unpack. I know now that we can heal our inner children and learn new tools to cope with uncomfortable emotions and thoughts. The support I received gave me the courage to recognize that I too want to support others through a career in psychotherapy. After graduating, I plan to establish a private practice where I can offer spiritual leadership and support to my community. I will be applying to the College of Registered Psychotherapists (CRPO) and the Canadian Association for Spiritual Care (CASC). I hope to provide a safe space for others in their pursuit of self-trust, self-compassion and healing."
---
Interested in learning more about the programs at Emmanuel College and whether you can see yourself here? Please write admissions counsellor Andrew Aitchison at emmanuel.admissions@utoronto.ca for more information, or register here for Emmanuel Encounter 2023, our upcoming meet-and-greet lunchtime event for prospective students on Wednesday, Nov. 22.