Glenn J. McCullough Joins Emmanuel College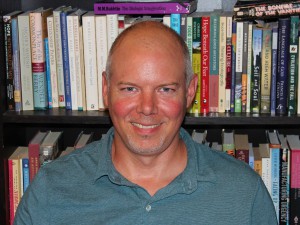 Emmanuel College is pleased to announce the appointment of the Rev. Dr. Glenn J. McCullough as assistant professor of practical theology and spiritual care, effective July 1, 2021.
McCullough completed his PhD in Theology at St. Michael's College (University of Toronto) in 2019. His dissertation focused on the early modern spiritual roots of psychodynamic psychotherapy. During his time in the TST program, his research was recognized with prestigious grants, including the SSHRC Doctoral Fellowship and SSHRC Storytellers Award. He has taught as an adjunct faculty member and academic advisor at Knox College since 2017, and at Seneca College of Applied Arts and Technology since 2008. He brings a practitioner's experience to his teaching, as both a registered psychotherapist and an ordained minister in the Presbyterian Church in Canada. He is currently completing a book manuscript titled Dreams, Visions, and Methods in the Study of Religion: Unconscious Inspiration in Science, Phenomenology, and Theology.
"The search committee was impressed by Dr. McCullough's background and preparation, which combines theology, psychotherapy, and knowledge of the spiritual care professions," says Principal Michelle Voss Roberts. "This total package is rare, indeed, hitting all of the marks we would desire in a professor for our unique Master of Pastoral Studies program."
Please join us in welcoming the Rev. Dr. Glenn McCullough to the Emmanuel College faculty!