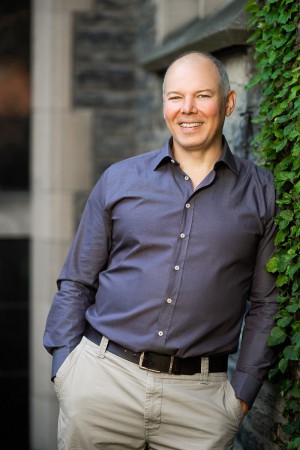 Master of Pastoral Studies Director and Assistant Professor of Practical Theology and Spiritual Care
BA Sc (Hons), McMaster University
MDiv Princeton Theological Seminary
PhD (Theology), University of St. Michael's College
Registered Psychotherapist, CRPO, 2017
Contact
Phone: 416-585-4547

Teaching & Research Interests
Glenn McCullough joined the faculty of Emmanuel College in 2021 and is currently serving in a joint appointment with Knox College, having previously taught courses in world religions and psychology at Seneca College, Toronto, and courses in spiritual care and psychotherapy at Knox College, Toronto. He is an ordained minister in the Presbyterian Church in Canada and a practicing psychotherapist. His research interests include the spiritual, philosophical, and historical roots of various psychotherapeutic modalities; sleep, dreams, and dream interpretation in various cultural and religious contexts; biblical, theological, and interfaith traditions of Sophia; Christian and comparative mysticism; and theory and method in theology and religious studies. His doctoral research on dreams and the spiritual roots of psychodynamic therapy, which he is currently editing for publication, was generously funded by the Social Sciences and Humanities Research Council, and earned a SSHRC Storytellers award. He lives in Scarborough with his wife, Rachel Tulloch, and their three kids, Cole, Ashlyn, and Caleb.


Publications
"Northrop Frye, C.G. Jung, and the Grand Scheme of Things: Mapping the Psycho-Mythical Cosmos." Forthcoming in The Journal of Religion.
"Paul V. Axton, The Psychotheology of Sin and Salvation: An Analysis of the Meaning of the Death of Christ in Light of the Psychoanalytic Reading of Paul," Toronto Journal of Theology 32(1): 164-165.
"Heidegger, Augustine, and Poiēsis: Renewing the Technological Mind," Theology Today 59(1): 21-38.
Memberships & Ecclesial Affiliations
Ontario Coordinator, Interfaith Committee on Chaplaincy, Corrections Canada
Personnel Committee, Pickering Presbytery
Associate Member, Canadian Association for Spiritual Care
Member, Division 36, American Psychological Association
Member, American Academy of Religion
Selected Courses
EMP1513 Introduction to Counselling and Spiritual Care Practice
EMP2535 Human Growth and Development Across the Lifespan
EMP3559 Spiritual Care with Dying and Grieving Persons
EMP3538 Dreams: Psychospiritual Therapy