New Spiritual and Community Life Hire: Samantha Cavanagh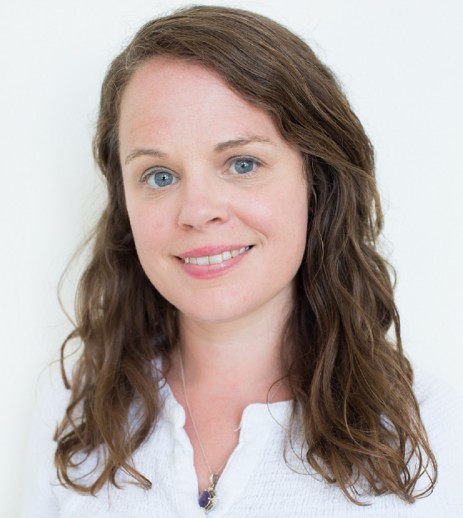 Emmanuel College is delighted to announce the appointment of Dr. Samantha Cavanagh as Spiritual and Community Life Program Manager, beginning June 15, 2020.
In this new position at the College, Dr. Cavanagh (Sam) will oversee worship, spiritual life, and non-academic student support at Emmanuel College. Working with the school's multi-religious constituencies, Victoria University and Emmanuel College staff, and relevant offices in the University of Toronto, she will assess the spiritual and community life needs of the Emmanuel College community, facilitate worship, and make provision for the ongoing spiritual care of students. She will promote community development and the personal growth of students through program implementation, student association advising, and individual student interaction in accordance with the vision, mission, values, strategic planning and program objectives of Emmanuel College. She will also work with the rest of the faculty and staff to promote a safe, healthy, and supportive atmosphere and community and establish a student culture where equity, diversity and inclusion are encouraged.
Many in the community will know Dr. Cavanagh as an adjunct instructor at Emmanuel College, who has been teaching Contextual Education courses for the past five years. She holds a PhD in Theology (with a specialty in Feminist Theological Ethics) from the University of St. Michael's College (2018), an MDiv from Emmanuel College (2011), and a BA from The University of King's College and Dalhousie University (2005). Dr. Cavanagh's scholarly research is focused on urban economic injustice as well as investigating moral-spiritual resources for counteracting such conditions. In her ministry, she is passionate about engaging creative and collaborative arts practices to facilitate community building, often bringing such practices into liturgical life.
She has been involved in L'Arche communities for the past 15 years, most recently offering creative support with Sol Express (the creative arts program at L'Arche Toronto). Dr. Cavanagh is a yoga instructor with over 500 hours of training and seven years of teaching experience. She lives with her family in Parkdale, Toronto, where she enjoys neighbourhood life, dancing and cycling.
We look forward to Dr. Cavanagh's leadership as a member of the Emmanuel College staff. Welcome, Sam!